The Great Wave off Kanagawa (Japanese: 神奈川沖浪裏, Hepburn: Kanagawa-oki Nami Ura, lit. "Under the Wave off Kanagawa"), otherwise called The Great Wave or The Wave, is a woodblock print by the Japanese ukiyo-e craftsman Hokusai. It was made in 1831 in the late Edo period as the main print in Hokusai's series Thirty-six Views of Mount Fuji.
The picture portrays a colossal wave compromising three boats off the coast in the Sagami Bay (Kanagawa Prefecture) while Mount Fuji ascends behind the scenes. Once in a while thought to be a torrent, the wave is bound to be an enormous rebel wave.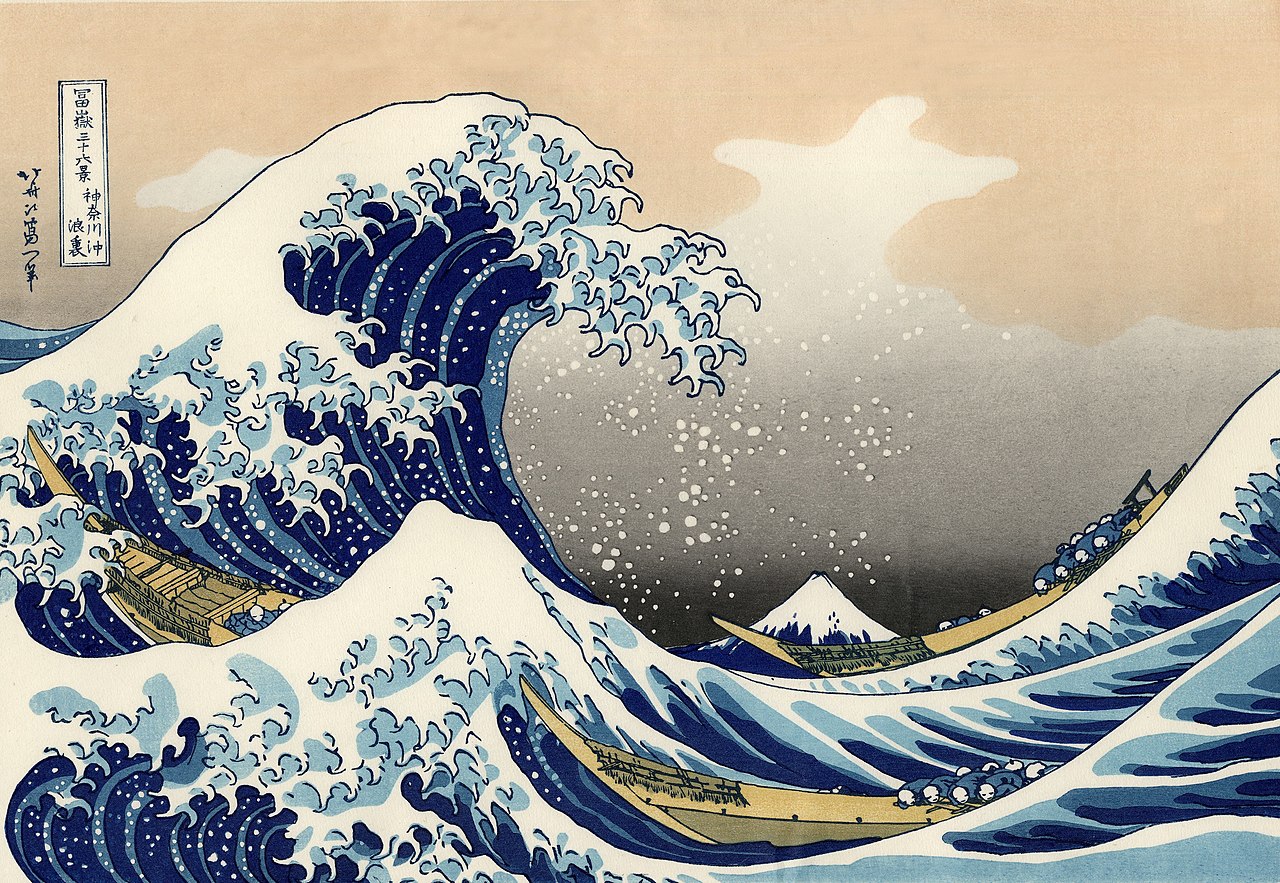 Image
Description
The sythesis includes three principal components: the ocean prepared by a tempest, three boats and a mountain. It remembers the mark for the upper left-hand corner.
The mountain
The mountain with a snow-covered top is Mount Fuji, which in Japan is viewed as holy and an image of public identity, as well as an image of beauty.
Boats
In the scene there are three oshiokuri-bune, quick boats that are utilized to ship live fish from the Izu and Bōsō promontories to the business sectors of the sound of Edo.
Sea and waves
The ocean rules the piece as a stretching out wave going to break. At the time caught in this picture, the wave shapes a circle around the focal point of the plan, outlining Mount Fuji behind the scenes.
Signature
The Great Wave off Kanagawa has two engravings in the upper left corner.
If you like custom-designed products inspired by the The Great Wave off Kanagawa please check out more here.